Region STARA LUBOVNA (SLOVAKIA, The Geographic Centre of Europe)
The region lies in the north-western part of East Slovakia not far from the High Tatras. In the north it borders Poland. Along the whole territory, flows the river Poprad, building a 26 kilometres long natural border with Poland. The river Poprad is the only one in Slovakia, which flows from south to the north. Through the north-western part - the Pieniny National Park, there flows the river Dunajec, another border-river with Poland, famous for rafting. The area of the district is covered by the Lubovna highlands, formed from the north by Pieniny mountains with beautiful dolomite limestone formations.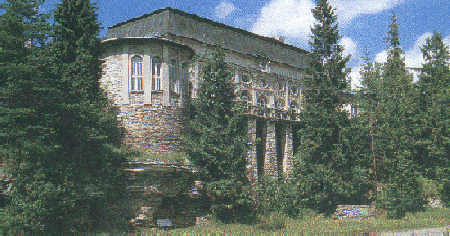 The WhiteHouse in Vysne Ruzbachy spa. Historical building from 19th century.
There are plenty of mineral sources in region of Stara Lubovna, more than 80 ! The most famous substantial thermal sources can be found in Vysne Ruzbachy, in Lubovna spa, in Sulin, in Lackova, in Kamienka, in Legnava and ...etc.
Vysne Ruzbachy - the spa, where they drink a water with euphoric effects. The water from our renowned spring of Isabela contains Lithium. Lithium contains the fluctuations in mood, it has anti-depressive and euphoric effects. This spring has an optimum composition of Calcium and Magnesium. In addition to the curative water, there are the favourbale effects of the elevation above sea (623m), smaller differences in temperatures suitable for cardiacs, and the air in the middle of forests and meadows without emissions. The another springs contains hydrogencarbonates, sulphates, calcium, magnesium, and the stimulating conditions, allow to treat oncologic diseases, disorders of circulation apparatus, nontuberculous diseases of respiratory paths, motion apparatus, neuroses, excetive stress...etc
Anyway, there are lots of natural spas in Slovakia, where there is possible to cure and heal a lot of diseases.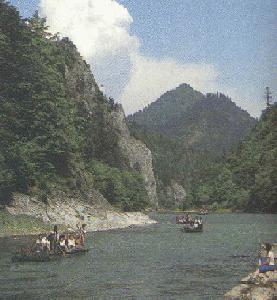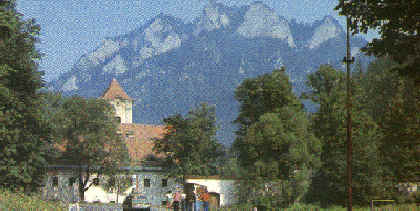 Beautiful sight at "Red Cloister", which was built in 13th Cent. In the backround are "three coins" rocks.
The river Dunajec is famous for its rafting.
Riches of forests and lack of industry have caused that rich fauna and flora remained preserved. They add very much to tourist attractivity of this region.The rocks of Haligov, the cave Aksamitka, the Jarabina break and other areas attract the visitor by their beauty.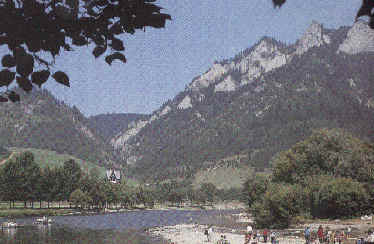 The region is known all over the country by various means,
but mainly as the most environmentally-friendly region in the Central Europe.
Enjoy your trip to STARA LUBOVNA and - WELCOME !